With new residential developments in the works like the lakeside houses of MiraLago off of University Drive and the Mediterranean-style single and multi-family homes springing up at Parkland Reserve, it begs the question of what the latest market trends are shaping up to be this year.
According to the most recent statistics, the housing market in Parkland is actually doing quite well. The median sales price for homes from Feb. '14 to May '14 was $540,000 (an increase of 11.9% compared to the prior quarter and an increase of 14.9% compared to the previous year). Sales prices have appreciated 21% over the last 5 years, with the average listing price for homes about $791,678. And average price per square foot increased 15.5% from last year to $171.
As of May there are 452 homes for sale in Parkland, with about 316 recently sold and 180 foreclosures.
Following are visual representations of these numbers provided by Trulia.com, an online real estate guide with up-to-date information about housing prices, real estate trends, market activity, and neighborhood information.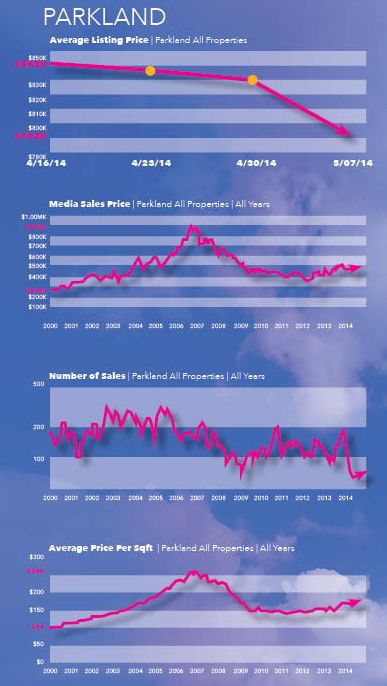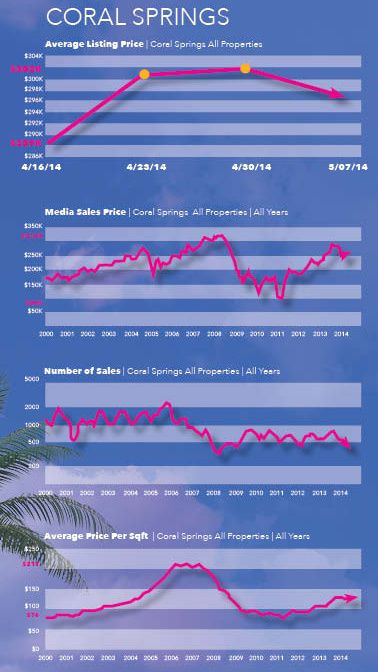 Popularity: unranked
You Should Also Check Out This Post:
More Active Posts: