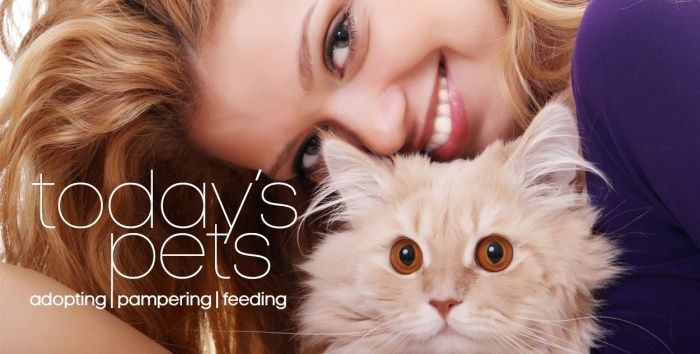 Tufts of rich brown locks billow towards the ground as she works her magic. She doesn't have to click any red heels together to get him to stay – he sits with poise as groomer Lauren Jackson gives him a Toto makeover. The star pooch has already made his debut as the lovable character in a "Wizard of Oz" production, and with Jackson's personal touch, he looks perfect for the part.
Jackson opened Bow Wow pet grooming in Coral Springs 18 years ago, and has since developed a reputation for her scissor work.
"My whole goal is to have your dogs looking like a show dog, but I don't do show dogs specifically," says Jackson. "I believe the quality of the work comes through. I specialize in long coats, full coats, brush outs, and scissor work. I also do regular pets shaves, etc., but I really enjoy the fancy work."

Jackson's philosophy on pet care is all about the fundamentals – "proper food, regular grooming and brushing will keep them healthy and happy," she says. She is an advocate of natural pet food and has become a local distributor of "Raw Food for Carnivores."
"The company I use is Fiesta Pet Deli in Pompano Beach. They are an actual deli that creates and packages natural dog food. I find that the most natural diet is the best for having your dogs live longer, happier lives."
Along the same line of thinking is Jackson's neighbor – Luke's All Natural Pet Food.
"We are the Whole Foods of the pet world," says manager Cindy Rein. "We provide all natural pet food that limits the grains, artificial coloring, synthetics, etc. found in typical pet food brands. A lot of the stuff you get here you can't find in the big box stores."
Among the most unusual items they carry are crocodile bones and deer and elk antler chews. "These are durable chews that are really good for cleaning their teeth naturally," says Rein. "Antlers make an excellent chew for dogs because they won't splinter and they have crooks and ridges that clean teeth naturally."
But what makes Luke's a standout from the chain brand pet food stores is its local reputation for nutritional consulting. "Our top sellers are food – specifically food to help treat conditions such as skin, digestive issues, etc. We provide nutritional consulting because it works the same way as humans – what you put in is what you get out. The better and healthier the diet, the healthier and happier the pet. It all starts with what they eat," says Rein.
These businesses are just a taste of a variety of specialized pet services and products that have emerged, largely due to the "pet parenting" attitude among owners. Because let's face it – our furry companions are a part of our families. And as we grow more and more concerned with our own diets and standards of healthy living, so have our desires for better pet nutrition and services.
On board with this holistic trend is Dr. Jeffrey Sands. This Parkland resident has been practicing veterinarian medicine for more than 30 years. He previously owned the Heron Lakes Animal Hospital in Coral Springs, but has recently gotten back to his roots and opened Parkland Animal Clinic off University Drive.
"I wanted to be the hometown veterinarian. The area is growing up now and the need for a more dedicated practice – one that focuses on personalized care – was needed," says Dr. Sands. "It feels nice being able to contribute to my community."
But this is not your standard vet office. It specializes in healthy life exams and programs that deal with individualized care designed for your pet. Here you'll find a mix of Feng Shui and hi-tech. "We not only use conventional medicine, but look at the whole animal. We look at holistic care with advanced technology – from online consultations on vetonvideo.com to laser therapy," says Dr. Sands. "We also have a spa, underwater treadmills, little dens – you won't find any exam tables here."
Dr. Sands lives by the adage "an ounce of prevention is worth a pound of cure," and it shows in his pet care philosophy. "Animals are good at hiding diseases and until you see its symptoms, it's already too late and the disease is advanced. Being proactive in prevention is key to catching diseases early."
To that end, Dr. Sands has become the first vet to use online video chat to help make diagnosis and prescribe medications. He also hosts community events and educational programs for kids who want to become veterinarians.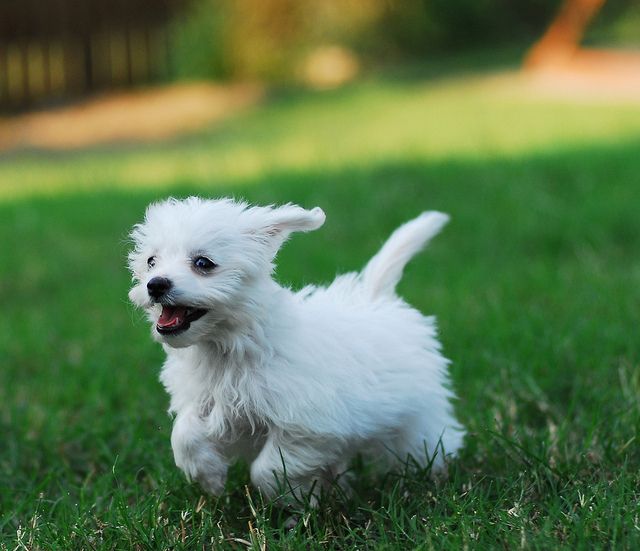 Another hometown favorite is Parkland staple Puppy Plus, a pet store that goes above and beyond when it comes to quality pet care. Joseph Dagher, who took over ownership of the 13-year-old store two years ago, has made it his mission to deliver unparalleled customer service.
"Puppy Plus offers grooming (everything from baths to haircuts), we sell puppies, puppy accessories, and even offer guidance training where special trainers are sent to your home and the lessons are customized to individuals," says Dagher. "Each of our groomers has 30 years of experience and our network of breeders are all USDA approved and checked regularly."
"We love our dogs. We take care of our dogs. I believe, and my customers agree, that we treat our dogs better than any other pet store," says Dagher. Part of it stems from the fact that at Puppy Plus, cages don't exist. Instead, there are habitats where the puppies can scamper across mounds of shred instead of steel.
"We don't quarantine our puppies. We believe in socializing them," adds Dagher. "We give them 30 minutes of playtime every morning and we allow our customers to pet them, so long as they sanitize their hands before and after."
Rufus, Dagher's 5-year-old black Havanese, can attest to that freedom as he patrols the store and interacts with both customers and puppies alike.
Here in Parkland/Coral Springs, there is no shortage of pet-centric businesses to cater to your four-legged family members – you just need to know where to look!
Bow Wow
Pet Grooming, 10536 Wiles Rd., Coral Springs
Luke's All Natural Pet Food
Pet Supplies and Food,10534 Wiles Rd., Coral Springs
Parkland Animal Clinic
Veterinarian, 7871 N. University Dr., Parkland
Puppy Plus Inc.
Pet Store, Supplies, Grooming & Training, 7071 N. State Road 7, Parkland
Popularity: 25%
You Should Also Check Out This Post:
More Active Posts: